17887 Redmond Way Ste 110
compensation: commission or hourly
employment type: employee's choice

QR Code Link to This Post
---
Weldon Barber is looking for full-time & part-time Barbers
for our Redmond location! Training and benefits provided.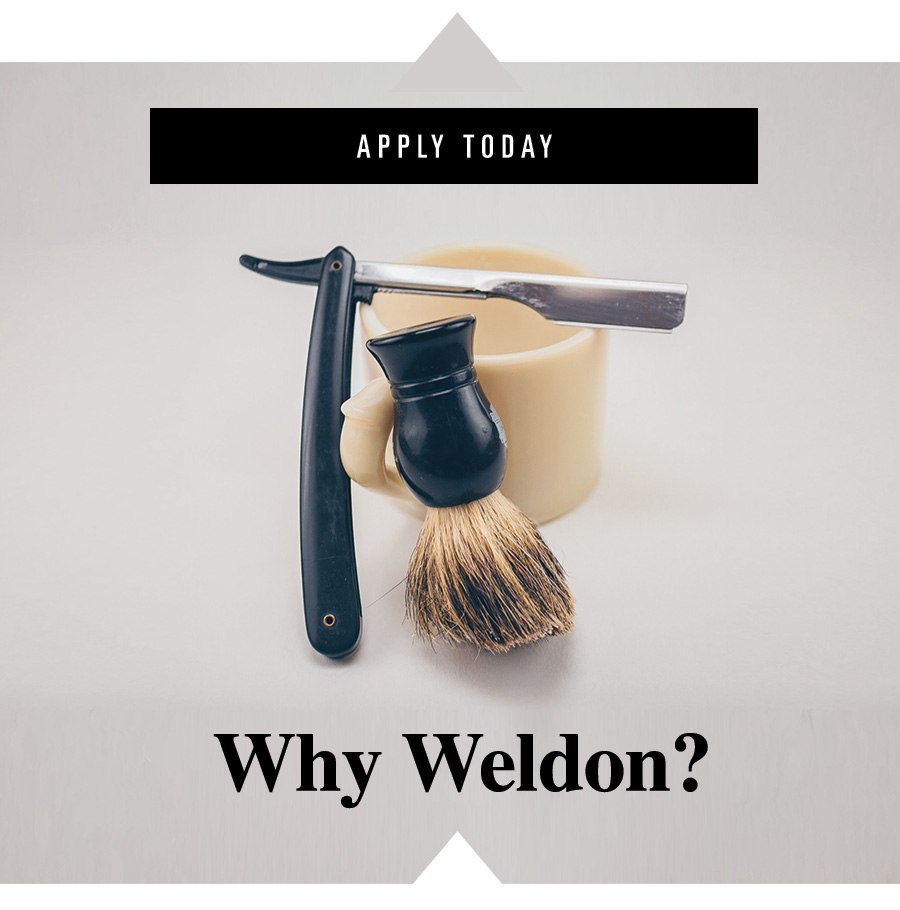 Our team is dedicated to supporting our Barber's career development, and maintaining a systemic culture pillared by acceptance, respect and autonomy. Our Barbers are offered continued education through seasonal workshops by leaders in the industry, extensive benefits, competitive pay, and the personalized attention of working for family owned and operated business.
---
• Health Insurance

• Dental Available

• Flexible Schedule

• Paid Sick Time

• Paid Vacation
• Transit Passes*

• Competitive Hourly Wage

• Service Commission

• Product Commission

• Continuing Education Program
• Pet Insurance

• Retirement Savings Plan

• Friendly Work Environment


---
R E S P O N S I B I L I T E S
• Fulfills general front desk, administrative, and clerical tasks when necessary

• Maintains shop cleanliness and safety standards

• Uses critical thinking to solve problems independently

• Must be able to perform any and all other duties assigned by supervisor
• Represents elevated brand image through professional hygiene and dress standards

• Retains clients through consistent execution of services and authentic relationship building

• Maintains awareness and knowledge of current industry standards and trends

• Offers and sells appropriate retail products
---
Q U A L I F I C A T I O N S
Ideal candidates are organized, professional, accountable, and knowledgable of salon industry. They will be required to reliably demonstrate superior technical, interpersonal and communicative skills. Applicants will need to be able to operate point of sales system, handle sensitive client information, as well as be comfortable selling products and services consistently. Team work and flexibility are mandatory for team members to adapt to business objectives. Prior experience preferred. Must have a current barber, cosmetologist, or hairdesign license prior to employment.
---